THE HISTORY
Chiocchetti
The Chiocchetti family was among the first in Italy to have the honor of representing the Rolex brand. This relationship was born in the late 1930's and since then it has been able to evolve and consolidate over time, reaching a lasting partnership and a constant collaboration. Discover a century-long history of trust and commitment.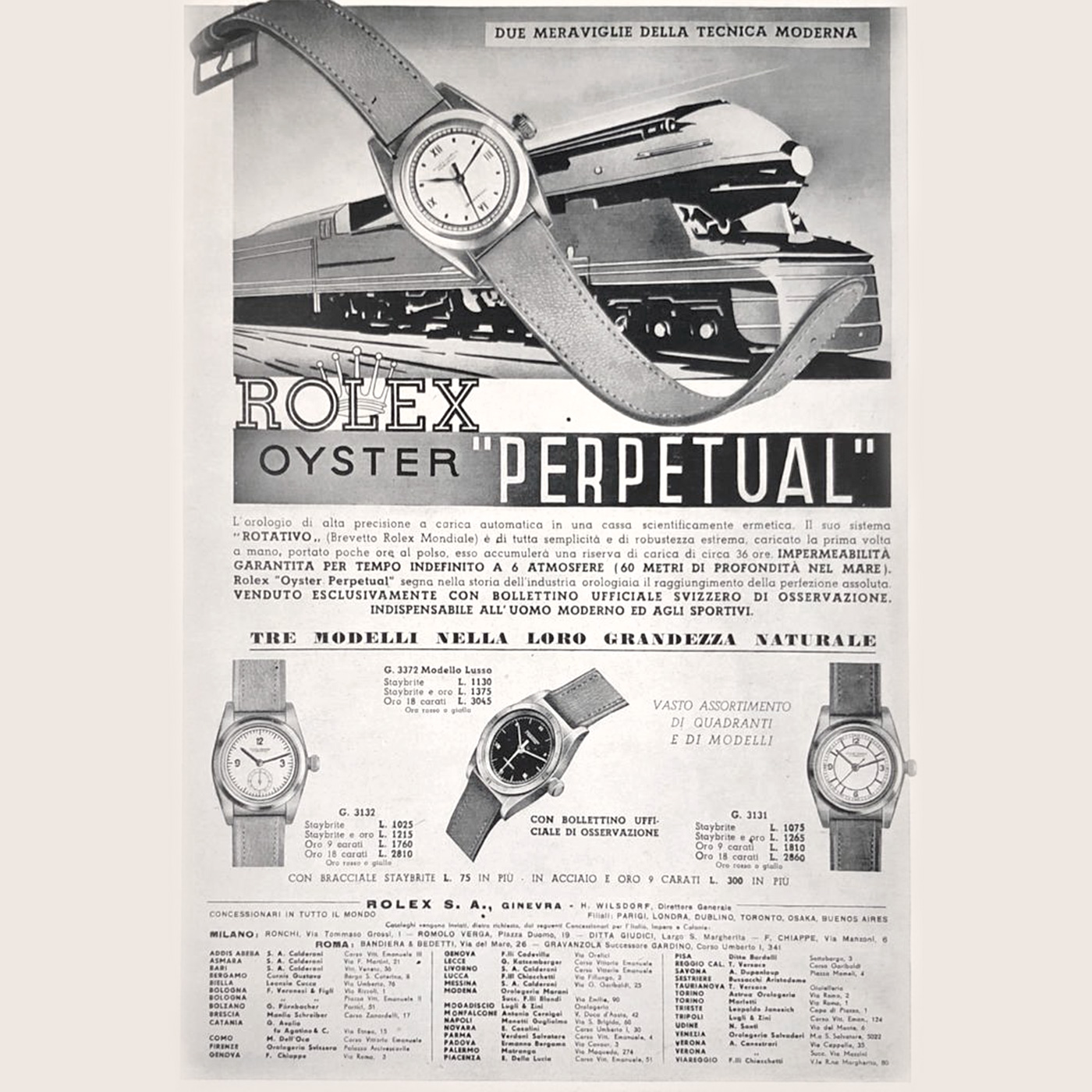 A HISTORICAL RELATIONSHIP
Rolex is synonymous with excellence, reliability and innovation. Passion and the sharing of the same values have made this solid bond possible, allowing the Chiocchetti family to be a trusted representative of the Brand for four generations.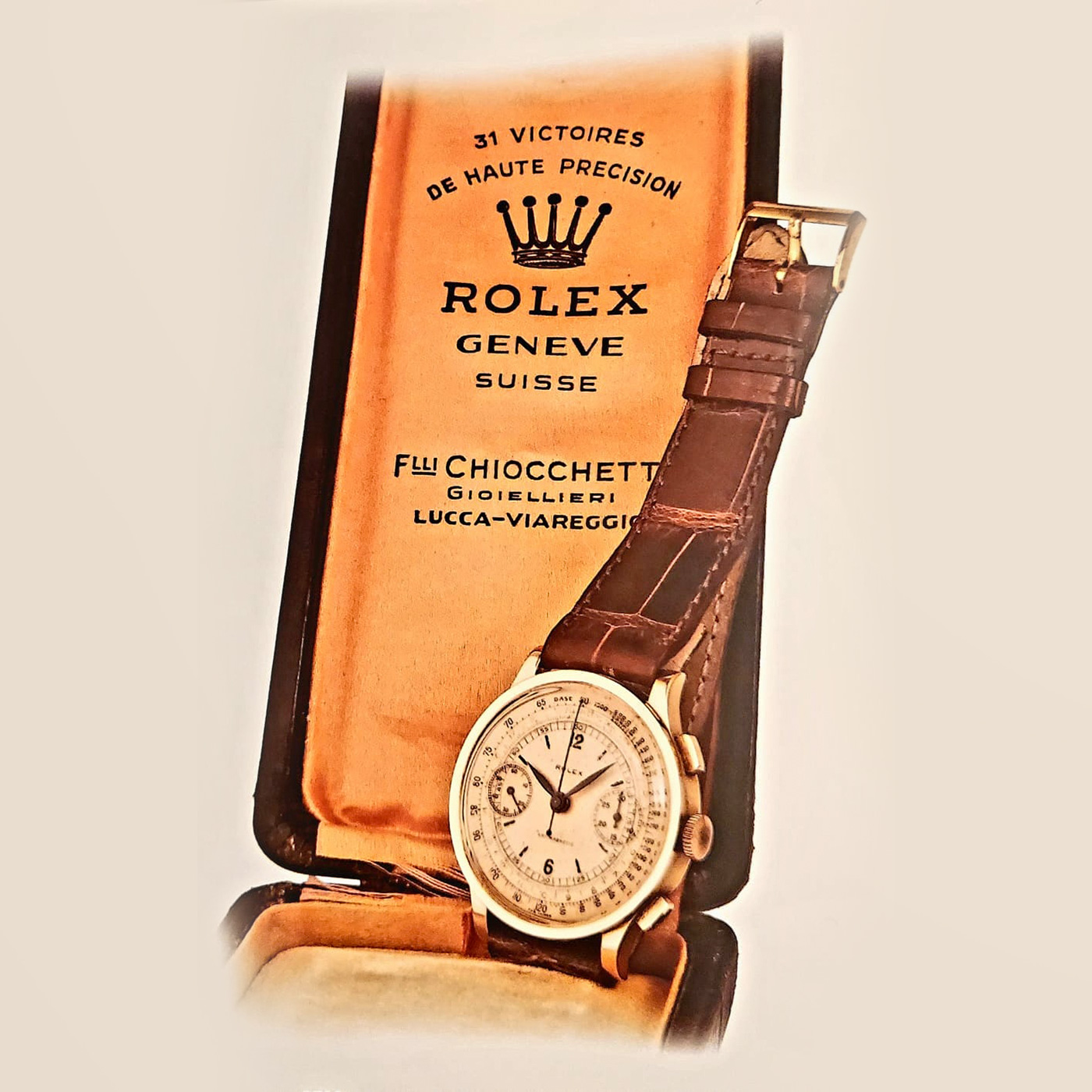 EXPERIENCE AND EVOLUTION
The Boutique is located at number 20 of the historic Via Fillungo in the heart of the ancient city of Lucca, the architectural pearl of Tuscany. Recently a part of the store has been renovated to include a new contemporary look, in order to guarantee our customers a top-level 'Rolex Experience', while preserving the historic value of the store expressed in Art Nouveau style.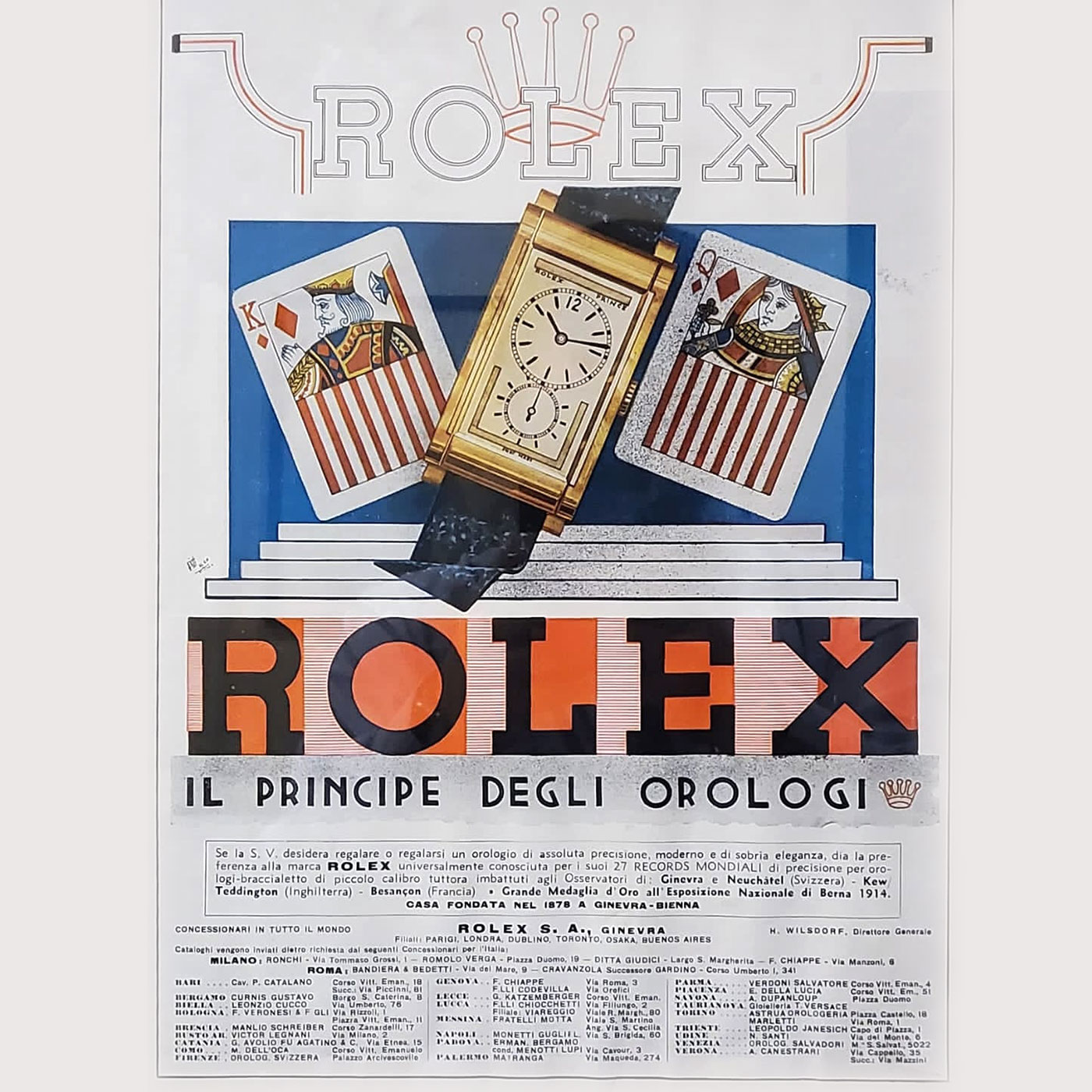 ROLEX AT CHIOCCHETTI
If being together is a gift, staying together is a commitment. Rolex shares a historic union with the Chiocchetti family, testified by today's understanding of what it means to best represent this prestigious Brand. Our goal is to satisfy an important clientele that demonstrates a deep connection with Rolex and its history. Come visit us at our Boutique.