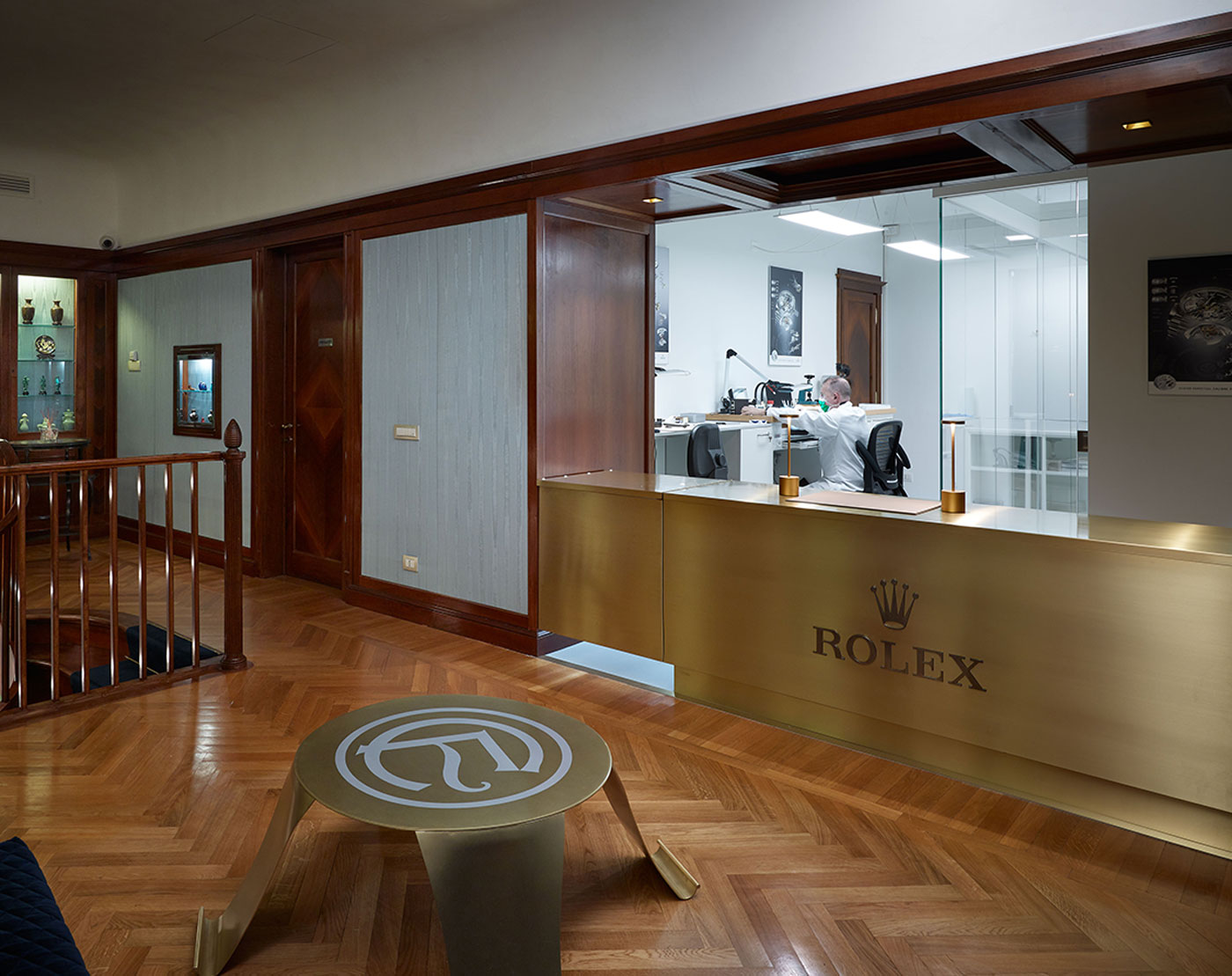 OFFICIAL ROLEX AND TUDOR
LABORATORY
We are proud to present a special and innovative space within our Boutique: the Rolex Service Laboratory, which is dedicated to the care and repair of all your watches. We have equipped it with cutting-edge precision technology, high-level human skills and the exclusive spare parts availability of original Rolex and Tudor components.
Overhauling is of fundamental importance to ensure long-lasting functionality for your timepiece. Our overhaul procedures are aimed at ensuring that each watch maintains the functional and aesthetic specifications it originally had. Our Service Center has received the Official Rolex and Tudor Certification. The professionalism of our technician is guaranteed not only by his many years of experience but also by the continuous participation in training courses.
The Lab is available from Tuesday to Friday, from 10am to 1pm and from 3:30pm to 7:30pm.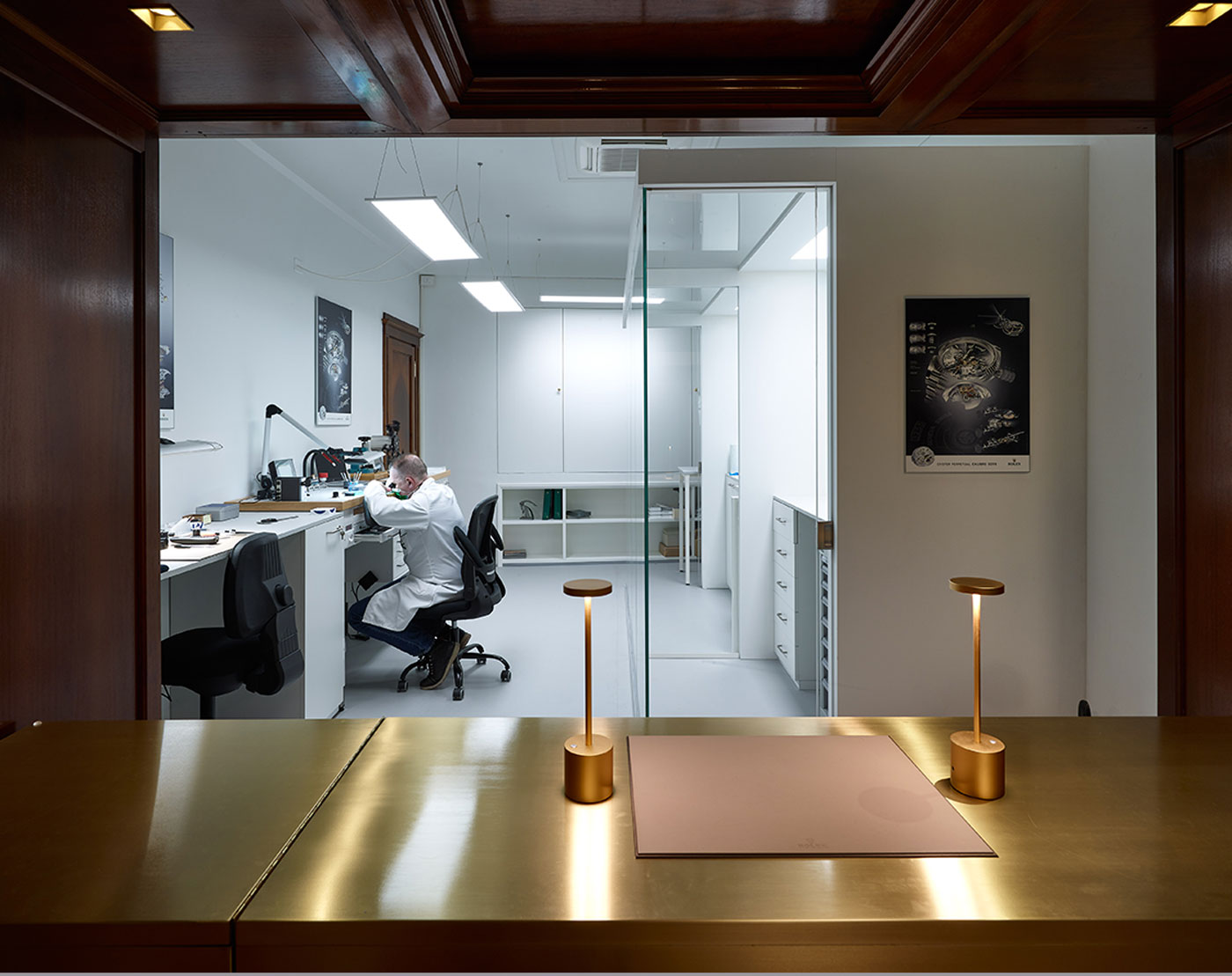 Each movement is cleaned and checked, subjecting it to rigorous tests and evaluating which interventions to perform, to bring your watch back to the highest expected quality standards. The water resistance test is performed with vacuum, compression and condensation tests, in order to be able to wear your watch in complete peace of mind. The case and bracelet, on the other hand, will be polished with great care, so that the watch regains its original luster.
Thanks to the use of the latest generation of chrono comparators, a graph is created that analyzes the "beats" of the clock. The standards currently in force state that the average daily deviation of a Rolex watch must be between -2 and +2 seconds per day: a tolerance at least twice as narrow as that required of an average chronometer (-4 / 6).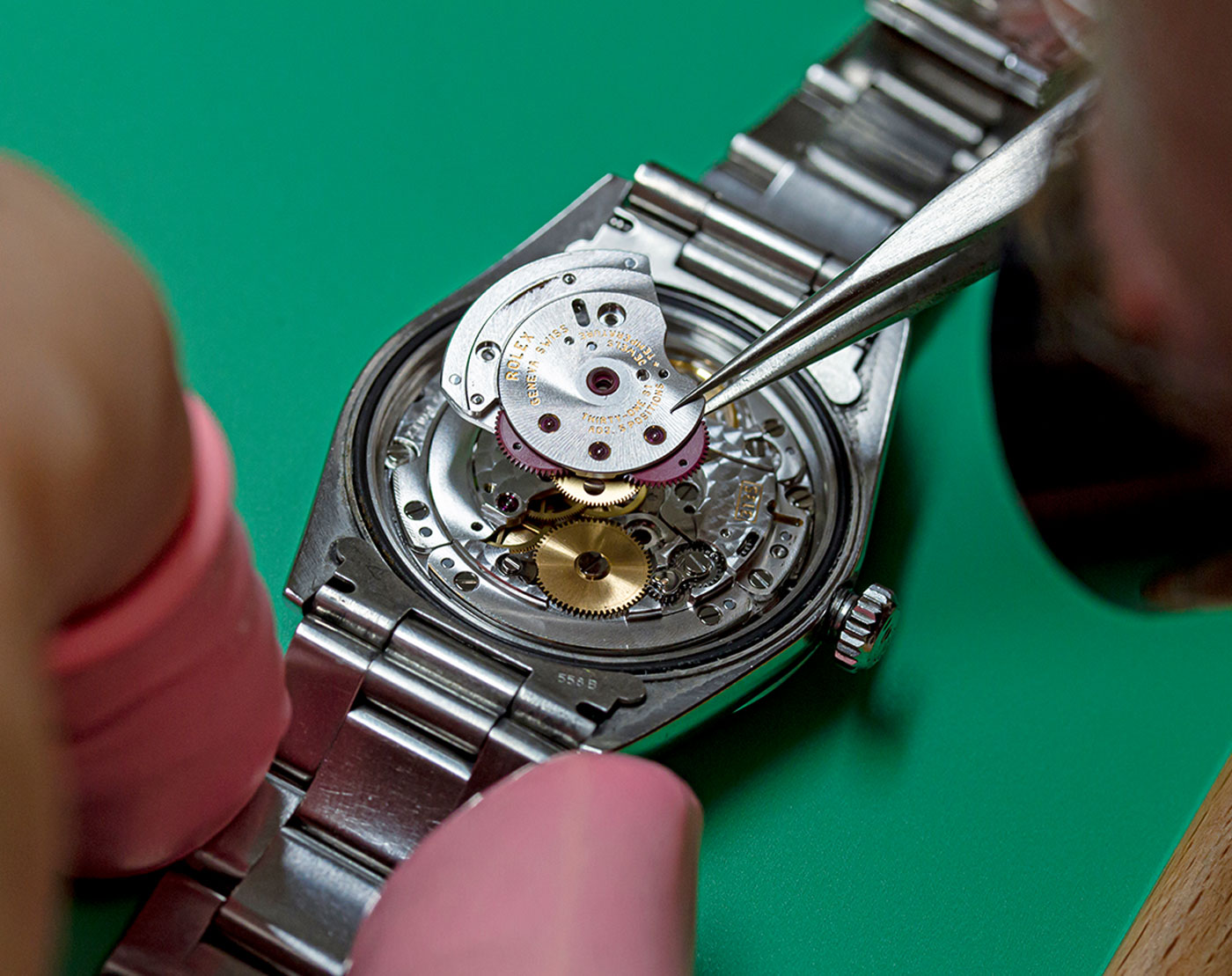 PROFESSIONALITY AND
WARRANTY
Before proceeding with the realization of the work, the customer is informed of the estimate. After undergoing a full service, your Rolex watch is covered by a two-year service warranty. The warranty does not apply to damage or deterioration caused by accidents or incorrect use of the watch.
Any intervention by a third party not authorized by Rolex or the addition of components or accessories not produced by Rolex will invalidate the warranty. A watch repair profile is also made which remains in the archives of the Laboratory, a sort of "health card" that records the chronology of the interventions. We invite all our customers to have their watch serviced every 10 years, in order to preserve the functionality and quality of the product at its best and guarantee a longer and more efficient life.
BOOK YOUR APPOINTMENT IN OUR
BOUTIQUE